Need a bank account? Why the N26 is the best option for newcomers.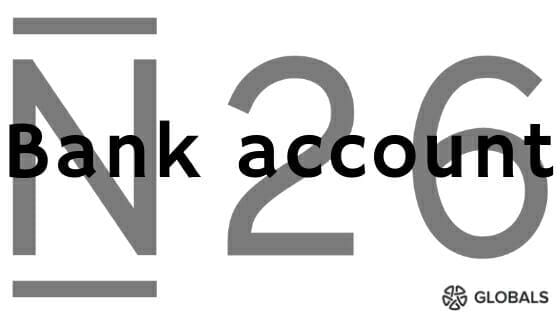 If you stay temporarily or permanently in Germany  ??, it is recommended that you open a bank account.
In general, a bank asks you for the following documents when you request to open an account:
A valid proof of identity (ID card, passport…)
Anmeldung – City registration (Get yours simple & easy using AiRelo!)
When necessary: the reasons for being in Germany
For non-EU-Members: work permit
Great news, N26 doesn't require all that!
Having a bank account with a German bank may facilitate your daily transactions such as paying your insurance (Expat, Public or Private), your internet etc. Indeed, it is a common practice for most of these service providers to require payment by internet or direct debit. ?
Remember: German banks charge high ATM usage fees for customers using other banks' ATMs with their Girocard. For many bank accounts, you have to pay a monthly account management fee. And these two things do not count for N26!
Opening a bank account in Germany with one of those big banks usually requires to go to an agency and talk to a reluctant employee because they don't want to/are not allowed to speak English. It is stressful, takes a long time and sometimes, you just don't have time when you need to figure out accommodation or a job at the same time. So this is where N26 comes in handy!
Why N26 is the best option for newcomers!?
N26 is a bank account with features that make sending money, saving money ?and keeping your money safe easier. No fees, free cash withdrawals from any ATM, free credit card and a neat App.
Opening an account with N26 is fairly straightforward. You install the app, start a video chat, show your ID and you are done. It will take you under 8 Minutes. So it's super fast.
N26 offers a fantastic user experience. Their service makes your life easier not only because they speak English, German, French, Italian, and Spanish, but they also do a good job in helping you.
Everything can be done from your phone through this app. You use TouchID to log in, force touch to see your account balance from the home screen, and widgets to keep an eye on your finances. Transaction notifications appear as regular Android, iOS notifications. And believe me, these little details matter!
You get a notification on your phone when money goes in or out of your account. When you pay with your N26 card, your phone vibrates. It helps you notice unexpected transactions and makes budgeting a breeze.
N26 App
On the app, you can also split your expenses into categories and it gives you an overview of your spending habits.
You can instantly transfer money to other N26 users using their email address or phone number, a faster alternative to IBAN transfers!
N26 has partnered with TransferWise, Mastercard, Allianz, WeltSparen etc. You can do international transfers from directly within the N26 App. It's up to 6x cheaper than using traditional banks. ?
So if you are new in the city, or maybe even if you're not, check the N26 out. I'm sure that this banking app will save you a lot of money, time and headache! And since they're our new partners, we have a special offer for you!