If you stay temporarily or permanently in Germany  ??, it is recommended that you open a bank account. In general,...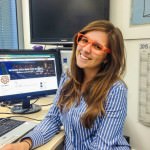 , app, brainstorm, Design, design thinking, developers, Entrepreneurs, Event, expat. expats, Germany, hack, hack day, Hackaton, ideas, International, IT, Potsdam, refugee, social, startup, website, 0
Event Report The Social Hack Day was such an amazing experience! We got the chance to work with people...