Empowering Partnerships, Sharing Success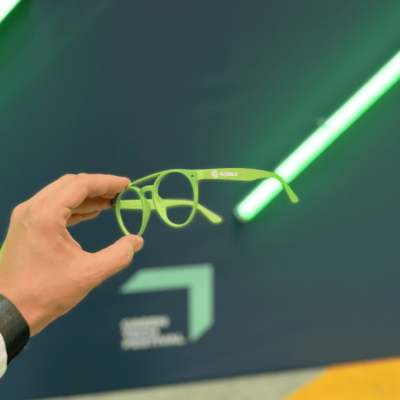 At Club GLOBALS, our Partners and Sponsors are invaluable to our mission of empowering success through a strong, interconnected community. These collaborations enable us to deliver exceptional events, services, and opportunities for our members. By joining forces with organizations and businesses that share our vision, we create invaluable synergies.
From exclusive event collaborations to offering special discounts and services, our partners play a crucial role in enhancing the Club GLOBALS experience.
Together, we work towards a brighter, more connected future for all.
Discover our packages
Partnering with Club GLOBALS connects you to a diverse, dynamic network focused on collaboration and mutual support. Our expertise in International Expansion, Startup ecosystems, Sales, and Marketing strategy paves the way for remarkable growth. As we cultivate win-win partnerships, we co-create, enrich our community, and unlock new opportunities. Embrace the extraordinary potential of innovative collaborations and make a lasting impact, hand in hand.
CUSTOMIZE YOUR PLAN
You can customize your campaign to reach your target audience. Select your preferred services to build up the best combination for your business.
Harness the power of our strategic expertise to enhance your fundraising campaigns and attract the support you need. By leveraging our expansive network and a proven approach, we connect you with potential investors and advocates, driving success at every turn. Allow us to guide you in transforming your aspirations into tangible outcomes, as we optimize your fundraising endeavors and create meaningful connections that bring lasting value.
We understand the power of targeted strategies and effective connections. Our BDaaS offering is designed to help you tap into the full potential of your business by connecting you with the right people, resources, and opportunities. From lead generation to strategic partnerships, we'll work closely with you to identify and capitalize on growth opportunities. Let us be your guiding light in the ever-evolving business landscape and watch your business thrive.
Raise awareness about your brand, cause, or mission. Our versatile media platforms provide the ideal channels to reach and engage your target audience, sparking conversations and igniting change. Through our captivating newsletters, insightful blog posts, thought-provoking podcasts, and compelling TV content, we'll work together to amplify your message and make a lasting impact. Join forces with us and let's create a wave of awareness that inspires action and drives meaningful results.
At Club GLOBALS, we bring versatility and passion to event partnerships. Whether it's organizing networking events, crafting engaging side events for conferences, or securing valuable sponsorships for partner events, we excel in providing a diverse range of event services tailored to your needs. Join forces with us, and together, let's create memorable experiences that empower connections, foster collaboration, and generate lasting impact.