EIT Health's RIS Innovation Call: An Interview with Sarah Haddadin
Salamanca, 09/06/23. At the recent Startup Olé '23 event, Sarah Haddadin, Innovation Lead at EIT Health RIS Innovation Call, sat down with us for an exclusive interview, shedding light on the organization's commitment to fostering European collaborations in healthcare innovation.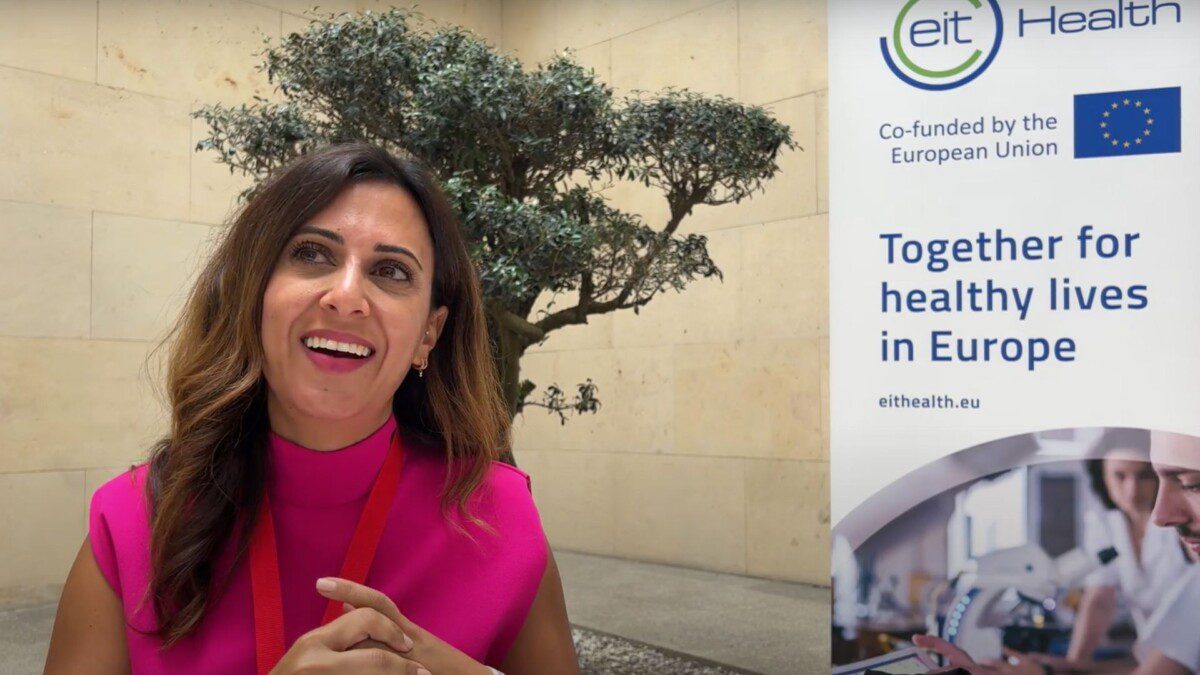 "We firmly believe that no one can innovate alone"
A Bridge for Innovation
Sarah Haddadin began by emphasizing the core belief of EIT Health, stating, "At EIT Health, we firmly believe that no one can innovate alone. Our primary focus is on building European collaborations with health tech providers, suppliers, startups, and partners. It's about creating a fertile ground where we can all collaborate, ensuring that innovative ideas transition seamlessly into reality."
She further delved into her role as the Program Manager for the RIS Innovation Call, highlighting the organization's dedication to supporting startups in the proof-of-concept phase. "We handpick high-quality projects from Eastern, Southern, and Central Europe, regions where we believe innovation remains untapped. Our goal is to bridge this gap by offering a plethora of services, from mentoring and bootcamping to networking," said Haddadin.
The benefits of the RIS Innovation Call Programme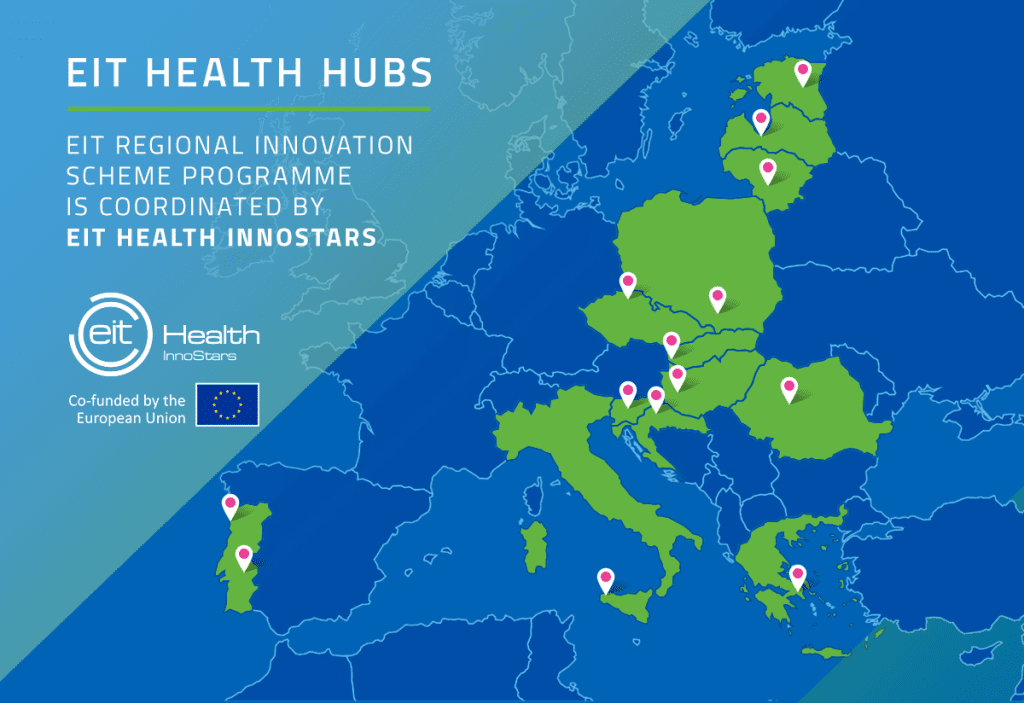 The EIT Regional Innovation Scheme (EIT RIS) was created by the European Institute of Innovation and Technology to close the gap between regions that are leaders in innovation and those that are still progressing.  One of the flagship programmes that bring the EIT Community closer to this goal is the RIS Innovation Call led by EIT Health InnoStrars, one of the eight geographical areas of EIT Health. covering half of Europe, including Croatia, Czech Republic, Estonia, Greece, Hungary, Italy, Latvia, Lithuania, Poland, Portugal, Romania, Slovakia, and Slovenia.
The RIS Innovation Call is designed to bridge the funding gap in several moderately progressing EU countries. It offers a comprehensive package to innovators, including funding, mentoring, bootcamping, and networking opportunities. The selected balanced and strong projects need to target EIT Health's focus areas to be developed by local actors, including both business and academic/research/healthcare institutions.
Elaborating on the benefits of the programme and EIT Health's presence at Startup Olé '23, Sarah shared, "Being here in Salamanca at Startup Olé is an integral part of the entrepreneurial journey for the start-ups participating in our programme. It offers our teams a unique opportunity to exchange knowledge and insights with various stakeholders, potential investors, and other startups attending the event."
More details and further information about the RIS Innovation Call and other accelerator programmes offered by EIT Health can be found on the EIT Health Website