5 Must have gadgets for Expats !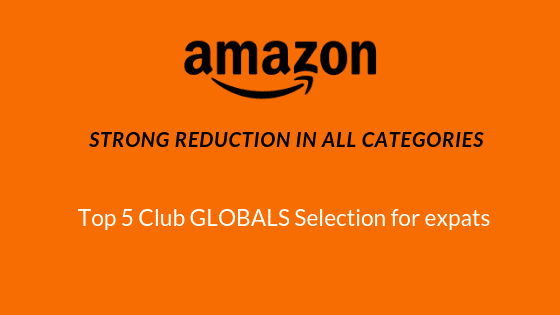 1. Wheeled backpack
We all know the struggles with luggage woes, bumping into each seat, or person, than the handle breaks or you wrist hurts because you have to carry the heavy luggage everywhere.
Did you ever heard of the Wheeled Backpacks and or Rolling Backpacks. These backpacks are here to solve all the luggage woes! The wheels are invaluable and almost always usable. When you don't want to carry your backpack you can easily roll it down the streets. And if you have to walk on stairs or on sand you just grab your bag, adjust the straps, put it on your back and you are ready to go!
Not only is the backpack easy to use, it is also good for your health. If you travel, the most important thing is that you feel comfortable. With this backpack you can switch between rolling the backpack or putting it in your back, so less back problems.
When you travel with a backpack you're usually only able to access your gear from the top or bottom. Finding what you're looking for is downright painful and typically results in clothes everywhere. Rolling backpacks load like a duffle bag but still on your back!
At least if you need to use a four-wheel bag as a two-wheel, you simply tilt it forward and pull it that way. you have a double usage instead of being limited to one. Awesome!
2. Solar phone charger
We all have phones, laptops, camera's etc. And we all once have had the struggle that we had no charger or electricity and the battery was about to die. That's the worst thing that can happen !
Solar phone chargers can help you in situations like this. The Solar phone charger
makes sure that you can recharge your equipment, without needing electricity. Freedom of movement and environmental friendliness are the two biggest reasons to own a solar battery charger.
The charger works only on sunlight. You can find the sun pretty much anywhere on Earth during the daytime. So, if you find yourself lost in the woods with a dead cell phone, you need only the sun's rays to get it up and running again.
You can even buy a waterproof and dustproof solar phone charger and the size of these things are really compact and they weight between the 280 to 850 g. You can easily hook the solar charger to a backpack, or sit in one hand. It should be able to recharge its battery even when your phone isn't connected. That way,
you can take advantage of a sunny day, and recharge your phone later that night when it's actually running low on battery. A must have right!           
3. Track stick
A Track stick is a satellite route calculator and tracker, it is a small USB device that you can put in your car, your bike or even just carry it around while walking and it will store data of your routes via satellite and navigate the streets for you via Google Maps.
As an expat getting to know your new host country, it's not easy to find the best routes in the city and you might find yourself a bit lost within a car with a faulty navigation system. While your smartphone can show you a map of where you are, Track stick can assist you by showing you where you came from and the best route to go to where you're going. Not all countries and cities have local apps that can guide you with city navigation, so having a gadget like this that can calculate your routes anywhere in the world through satellite navigation can be really useful. never get lost again !
4. E-reader
 For the ones who love to read books, a E-reader is highly recommended.  The E-reader is just around 200 g. It's compact and thin. So you can take it everywhere with you and read.
You can get a lot of free books or for a low price. Free classics are easy to find or you can borrow books from your local library ect.
Also don't Give Up Highlighting or Note-taking in your books. On the E-reader you can still highlight sentences or write notes in it, because you went digital.
The E-reader can not hurt your eyes, because there are brightness settings that go all the way down for daytime reading, and there is a glare-free screen. Also it uses less energy than a tablet.
At last but not least. Some people like to switch between books and read them. On the E-reader that is possible as well. You will not only have all your books with you but the weight you carry is less, than if you would take all your books with you.
5. Multi-tool
 The name speaks for it self. Be always prepared !
Everyone want a highly functional multi-tool that is readily available and offers a wide variety of carry options for simple and effective solutions to everyday problems.Having a multi-tool is far beyond handy. It has adaptability, it's convenience and it is efficient.
You might not always need a ruler, a hex driver, a bottle opener, a pry bar, or whatever other functions your multi-tool has to offer. But you'll be glad that they were included when you do.They are in mobile format and weighs almost nothing. Especially if you travel or you are an expat you want one, because you don't want to take a big ruler, bottle opener ect. with you.
[amazon_link asins='B06Y1QRQ3X' template='ProductCarousel' store='globals05-21′ marketplace='DE' link_id='1261d8c1-f2fd-11e8-88ba-c3628ffffbb3′]
[amazon_link asins='B07BSHP9S2′ template='ProductCarousel' store='globals05-21′ marketplace='DE' link_id='66283423-ebec-11e8-8c7e-fd1d3ec2465b']
[amazon_link asins='B075V8FTWH' template='ProductCarousel' store='globals05-21′ marketplace='DE' link_id='66283423-ebec-11e8-8c7e-fd1d3ec2465b']
[amazon_link asins='B0186FESVC' template='ProductCarousel' store='globals05-21′ marketplace='DE' link_id='66283423-ebec-11e8-8c7e-fd1d3ec2465b']
[amazon_link asins='B01AK3GCXA' template='ProductCarousel' store='globals05-21′ marketplace='DE' link_id='66283423-ebec-11e8-8c7e-fd1d3ec2465b']