8 Things you should know about the Wohnsitz Anmeldung

Moving to Berlin can be stressful when you don't speak German and need to register your address with the city. Here you will find everything you need to know about the registration "Anmeldung" in Berlin.
Does it apply to me?
If your situation is one of the following, you need to register with the district authorities:
Moving to another apartment in Berlin;
Moving from another city in Germany to Berlin for more than 6 months;
Moving from abroad to Berlin and your stay is longer than 3 months.
Should I register?
This registration is needed for most of the administrative tasks you have to complete such as opening a bank account, paying your taxes, etc.
Not registering your address is illegal and you can get a fine for it. This is not the most interesting thing you will do in Berlin. But it is mandatory and easy to do when you know how it works.
Do I need?
To avoid having to go back several times to the Bürgeramt office, come prepared with everything that is required. Here is a checklist of what you need:
❐ Proof of identity (passport, ID, visa if you need one) with a valid date;
❐ Rental agreement (a letter your landlord gives you to prove that you are a tenant in the apartment), or get the legal format here;
❐ Civil status certificate if this is the first time you register (certificate of marriage, birth certificate);
❐ Anmeldung Form (the most important document and most challenging to fill in when you don't understand German). Get the help you need over there with AiRelo ? https://clubglobals.com/airelo/
Is the "Anmeldung Formular"?
This form is mandatory for your life here in Berlin. To help you fill it out, Club GLOBALS created AiRelo. Available in up to 10 languages, our Artificial Intelligence Relocation Assistant will ask you for which city you need to register, as well as personal details necessary for the form.
In just under ten minutes, you will receive a PDF version of the registration form delivered in German. All that is left for you to do is print out the form, and make your way to the Bürgeramt.
AiRelo is operational in Berlin, Munich and New York, and will soon be expanding to other international cities.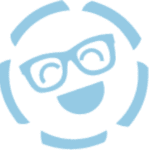 To register?
In order to register you need to go to the Bürgeramt office. It is the equivalence of the city hall, but specific to every district part of Berlin.
It is mandatory to make an appointment beforehand. Be sure to have your passport or ID card, the agreement letter from your landlord and the Anmeldung form.
To make an appointment?
Making an appointment has become mandatory since the coronavirus pandemic. You can choose among one of the 40 Bürgeramts in Berlin, or choose one in your district, whichever is most convenient.
Here is the link to make an appointment ("Termin" in German).
Tip: If you don't see any slot available which suits you, refresh the page. Most of the time, a new slot will  appear.
You can also call them by dialing the number 115 and directly make an appointment with them. Most tend to speak English.
German Licence Tax?
Even if you don't have a television or a radio, the licence tax is mandatory. In German it is referred to as the Beitragsservice von ARD, ZDF und Deutschlandradio. The government considers that you can have access to the services, even through your smartphone or computer. You will have up to one week to pay those fees otherwise you might be fined.
The tax is €17.50 per month per household. The fee can be split between the occupants you share your apartment or house with. This licence fee can be paid on a monthly, quarterly, bi-annual, or annual basis.
Persönliche Identifikationsnummer, in other words, the personal identification number or Tax ID?
This number is unique and used for taxation purposes. You usually receive your tax ID a few weeks after your Anmeldung, after which you will need to provide the number to your employer when you first start working.
In Germany, employees are directly taxed from their salaries. You could be subject to paying taxes at the highest rate should you fail to provide the tax number to your employer,
Disclaimer: This is a non-exhaustive article. Click here to have the latest governmental information.