Tag Archive for: cultures
Meet Emma - Newest addition to the team Hello! I'm pleased to introduce myself as the newest member of...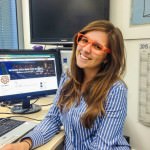 , Expat Guide & Tips, Thoughts, citizen, cultures, Expat, expat life, expats, inspiration, International, introduction, multilocal, relationships, rituals, speech, taiye selasi, ted, ted blog, ted talk, weekend, world citzen, 0
Don't ask me where I'm from, ask me where I'm local?"  Are you Multilocal? This amazing TED Talk invite...