AiRelo – Your smart city registration assistant
The smart way to register your address in a new city
Becoming an expat may sound fascinating and even romantic. However, not everything in your new city will be amazing. Discover why AiRelo will save you.
Everyone that arrives new in a city has to deal with a lot of papers and bureaucracy. This procedure might not be easy. An old-fashioned administration procedure and language barriers are the most common difficulties to overcome, but not the only ones.
Our mission is "Help to make international life easier" and for this reason, we have developed AiRelo. AiRelo is a new service that assists citizens with the city registration procedure, so they just need to start enjoying their new city.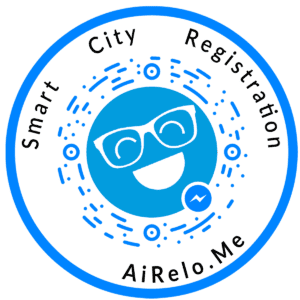 AiRelo assists you to complete the city registration form. It requires no apps, no downloads, and no signups. All you have to do is chat with AiRelo on Facebook messenger. Simply select your language, your city, take a picture of your passport and/or answer some simple questions, and get the city registration form filled out and validated in the local language.
Currently, AiRelo is available for Berlin, Munich and NYC, but soon will expand to more cities. If you would like AiRelo to be in your city, or suggest a new city, you can submit a new city!