New Industry Unlocked! The Road to Dubai Airshow 2023
As November comes closer with large steps, the global aerospace community turns its eyes towards the United Arab Emirates: From November 13-17 the prestigious Dubai Airshow is set to unveil the latest innovations in aerial technology and will become a hotspot of global aerospace companies.
The airshow takes place every two years and has a long-standing tradition, dating back to 1986. Since then, it has grown exponentially, generating over 3 Trillion Dirhams (around 775 Billion Euros) in lifetime business, and positioning itself as a significant platform for aerospace enthusiasts, industry leaders, and investors.
To keep you updated with the latest developments and breakthroughs in the aerospace sector, we've partnered as media representatives with the Dubai Airshow. We'll be journeying to Dubai to provide comprehensive insights about the expo.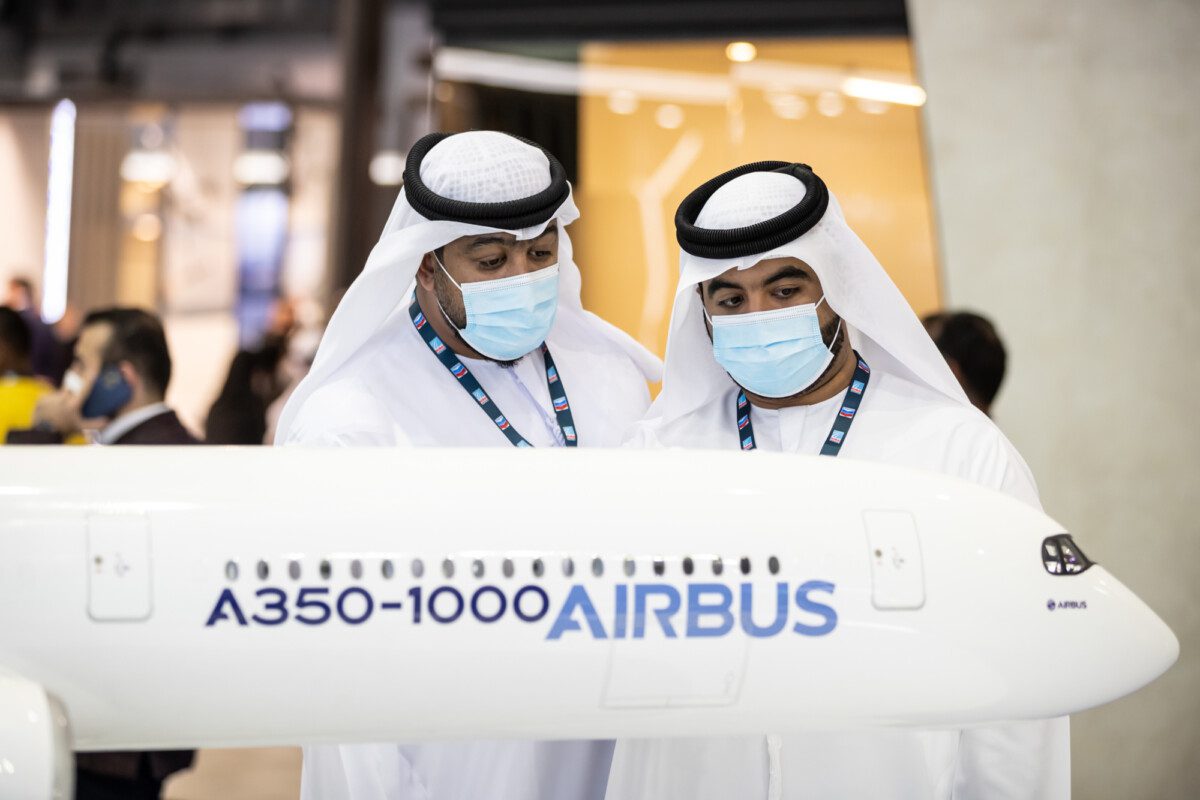 Historical Background of the Dubai Airshow
The journey of the Dubai Airshow began as "Arab Air" in 1986, transforming into the "Dubai Airshow" in 1989 with the spotlight on civil and military aviation advancements. Over the years, the Airshow has witnessed remarkable milestones, from hosting the debut of the Airbus A380 in the Middle East in 2005 to recording a staggering $206.1 billion order book in 2013. The event has seen a steady increase in exhibitor and visitor numbers, with key industry players making significant announcements and deals.
Looking Ahead: Dubai Airshow 2023
The 2023 edition has a promising agenda with over 1400 exhibitors, including giants like Boeing, Airbus, and Lockheed Martin, as well as innovative younger companies, such as Lilium (a German air taxi company), UMiles Next (a Spanish multi-modal mobility solution) or Baggage Taxi (an online baggage delivery service). More than 180 commercial, private and military aircraft will be on display, with 20 country pavilions featuring innovative technologies and products and 9 conference tracks with over 300 industry experts discussing the latest trends.
You can find the entire exhibitors list here.
The show is not just a display of advanced commercial, private, and military aircraft, but a hub for meaningful discussions on trending aerospace topics. The spotlight this year is on Sustainability, Space, Advanced Aerial Mobility, and the passenger experience among others.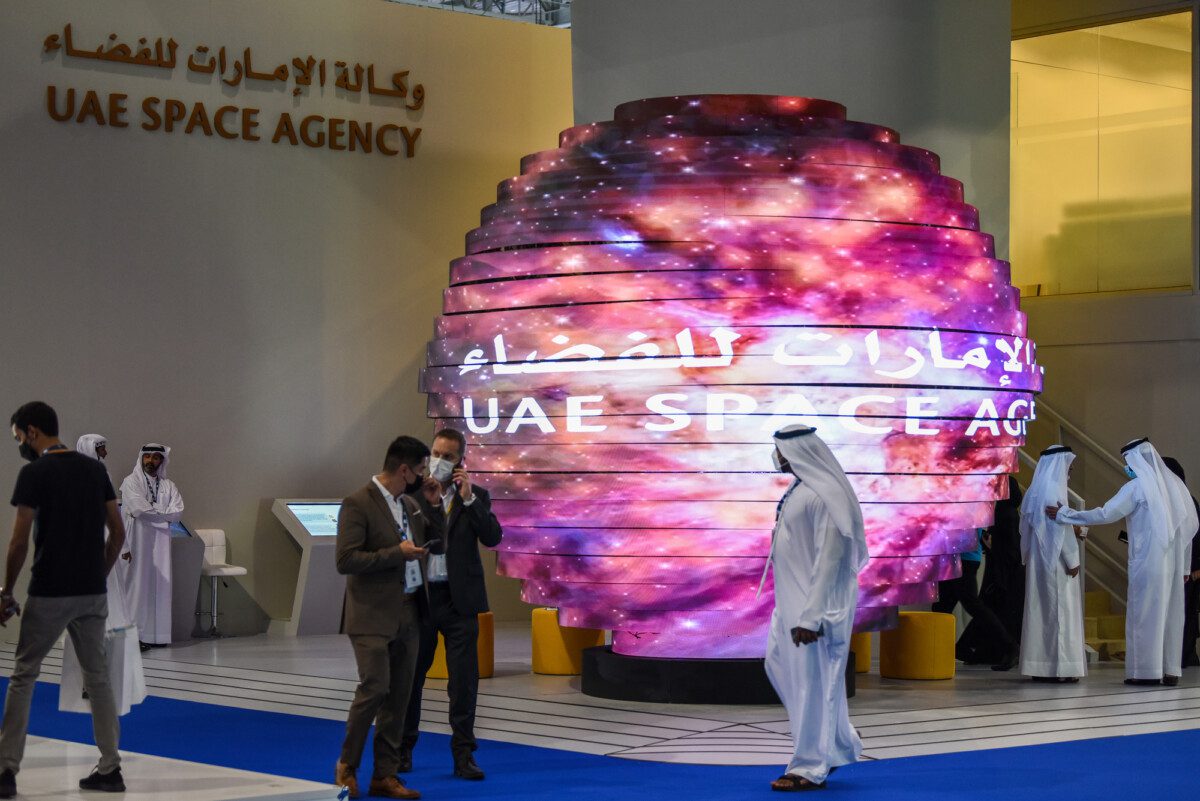 UAE takes to the Moon: Space exploration gaining traction
An entire section at this 18th edition of the Dubai Airshow is dedicated to a collaboration with the UAE Space Agency. This year has marked historic achievements for the UAE, with Sultan Al Neyadi becoming the first Arab to walk in space, as well as the Arab world's first interplanetary mission. The UAE also recently announced the Emirates Mission to the Asteroid Belt (EMA), a 13 year project, with six years of spacecraft development and seven years of exploration missions.
The Airshow will feature a 2-day dedicated space content programme, a Space start-up competitions and the biggest Space pavilion to date. Though this is not my area of business, I am curious to see the space innovations and discussions surrounding the topic.
Spotlight: Unveiling Innovations in Advanced Aerial Mobility
His Highness Sheikh Mohammed Bin Rashid Al Maktoum, patron of Dubai Airshow, announced this year that air taxis will begin flying in Dubai within 3 years. Vertiports, the required infrastructure for air taxis, are approved to be built as part of the future air mobility infrastructure network. Furthermore, the UAE General Civil Aviation Authority (GCAA) and the Mohammed bin Rashid Aerospace Hub (MBRAH) are currently establishing the world's first Advanced Aerial Mobility (AAM) integrator world centre in Dubai as well as the first ever vertiport certification process.
The Dubai Airshow will present a huge opportunity to network and discuss all of the surrounding topics at its brand-new AAM pavilion, during its electric Vertical Take-Off and Landing (eVTOL) flying display as well as "The Advanced Aerial Mobility conference", where industry thought leaders and experts come together to explore how to incorporate AAM into our daily lives. More
Among the groundbreaking innovations to be showcased is PERCEETECH's SKYRINO H1-600, a heavy-lift drone. The drone, capable of a maximum takeoff weight of 600kg and a payload capacity of up to 200kg, is designed for endurance and performance, potentially impacting various sectors like agriculture, transportation, and surveillance. Read the publication here.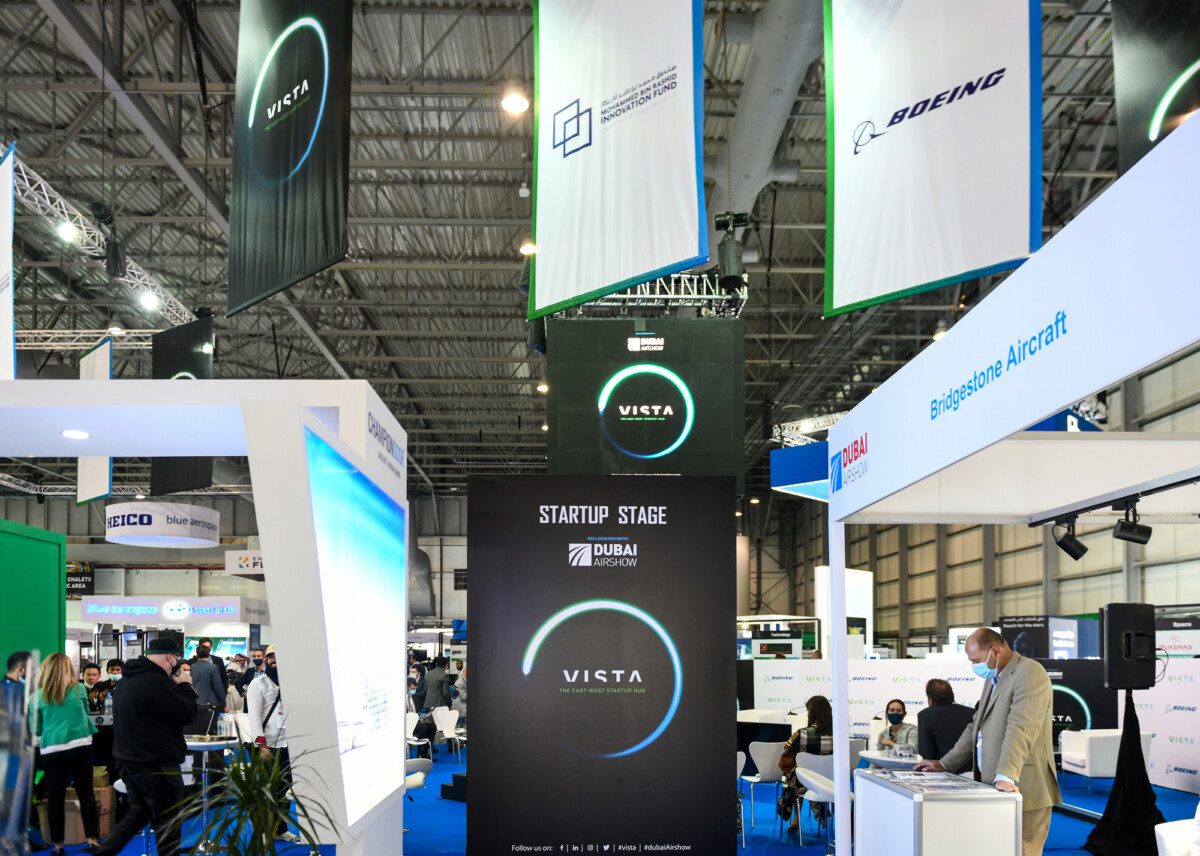 VISTA Start-up Hub: The Gateway to Aerospace Innovation
The Dubai Airshow 2023 is not only a platform for established aerospace players but also a springboard for emerging innovators, like ourselves at Grasshopper Air Mobility. A notable feature of the event is the VISTA Start-up hub. This area brings together an exclusive investor committee from the aerospace ecosystem, striving to push the limits of innovation and define the future of aviation. Over 80 startups will be showcased, plunging into the latest trends and presenting breakthrough tech innovations.
As CEO of Grasshopper Air Mobility, I am looking forward to the opportunity to interact with like-minded innovators and potential investors at the VISTA Start-up hub. Grasshopper Air Mobility is at the forefront of developing next-generation solutions aimed at addressing some of the most pressing challenges in air transportation and logistics.
Our venture, while still quietly being developed, is focused on the innovative key areas Advanced Aerial Mobility (AAM), Unmanned Aerial Vehicles (UAMs), electric Vertical Takeoff and Landing (eVTOL) technologies, and the vital infrastructure of Vertiports. These domains hold the promise of not only making air travel more efficient and accessible, but also significantly reducing the carbon footprint, aligning with global sustainability goals.
I'm excited about the collaborative potential the VISTA Start-up hub offers to innovators and investors alike. If you're as intrigued as I am about the groundbreaking aerospace technologies being developed, I encourage you to share your thoughts in the comments below or reach out to discuss further. Let's keep the conversation on aerospace innovation going!
I am Jakob Saalfrank, the brand-new correspondent in air mobility for Club GLOBALS. I have a background in International Business, Digital Product Management & Logistics, and I'm the founder of Grasshopper Air Mobility, a currently launching startup that aims to change the world with its groundbreaking approach to cargo and passenger mobility.
I will use the time leading up to the show to share my research and preparation with you on Club GLOBALS and report every day from the show as well. You can look out for updates on LinkedIn and through Club GLOBALS as we approach the Dubai Airshow 2023.
I will be available for discussions and potential partnerships during the Airshow. If you share a similar enthusiasm for the future of aerospace and see a horizon of collaboration, I invite you to connect and perhaps schedule a meeting in advance to share an amazing week at the Dubai Airshow 2023 together!
Lastly, I encourage you to share your thoughts: let's build a dialogue around the future of aerospace.
Until next time!