These are lists of the world's most expensive cities for expatriate employees (not residents), according to the cost-of-living surveys....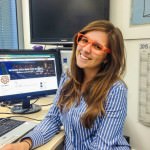 , atendees, berlin, Dublin, entrepreneur, Entrepreneurs, Europe, Event, innovation, International, meeting, november, showcase, speakers, start-ups, startup, startups, tech, technology, Web Summit, 0
Event Report For second time we went to Dublin and we can't regret it. Each year is getting better....
Web Summit Dublin 2013 Thanks to the 245 people who voted for our GLOBALS video, Mario Paladini was able to represent...