Tag Archive for: november
It's THE time of the year again ?. Everybody loves Christmas ? ! In the wintertime, Berlin offers many traditional...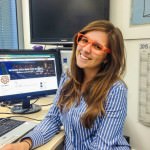 , atendees, berlin, Dublin, entrepreneur, Entrepreneurs, Europe, Event, innovation, International, meeting, november, showcase, speakers, start-ups, startup, startups, tech, technology, Web Summit, 0
Event Report For second time we went to Dublin and we can't regret it. Each year is getting better....