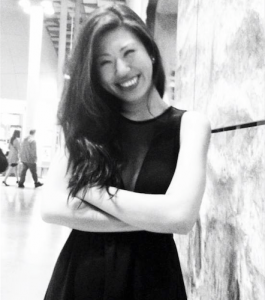 Hello there!
My name is Emily Chen (or Kuan-Ju Chen, which is my given Mandarin name!). I am the newest team member at Club GLOBALS as a Finance Intern. I arrived Berlin four weeks ago from the Golden State, California. And have already fallen in love with this "arm, aber sexy" city!
Born and raised in Taipei, Taiwan, I've lived in the wine-country city, Santa Rosa in Northern California for three years. And will move to Los Angeles to pursue my B.S. in Business Administration at the University of Southern California in January. My role in Club GLOBALS focuses mainly on finance-related works. I will also do business development. Therefore, this is a unique experience as this is the first startup as well as the most international team I've been part of! The versatile tasks and exciting challenges have already allowed me to gain critical and practical skills.
I have lived the expat life for the most recent times in my life. The best thing about living the expat life is the constant culture shocks and new experiences. So far, Berlin has had a few culture shocks for me, but each and every of them only made me love Berlin more!
Finally, here are some of the things I enjoy. It includes delicious food (from local snacks to cuisine), electronic and techno music, reading, and volunteering (A proud Rotaractor!). I believe that giving back to the society and helping others make one's life much more enjoyable and meaningful.
During my time at Club GLOBALS, I hope to see you in our events and meet more inspiring global minds, bis bald!