Top 5 Great Leadership Books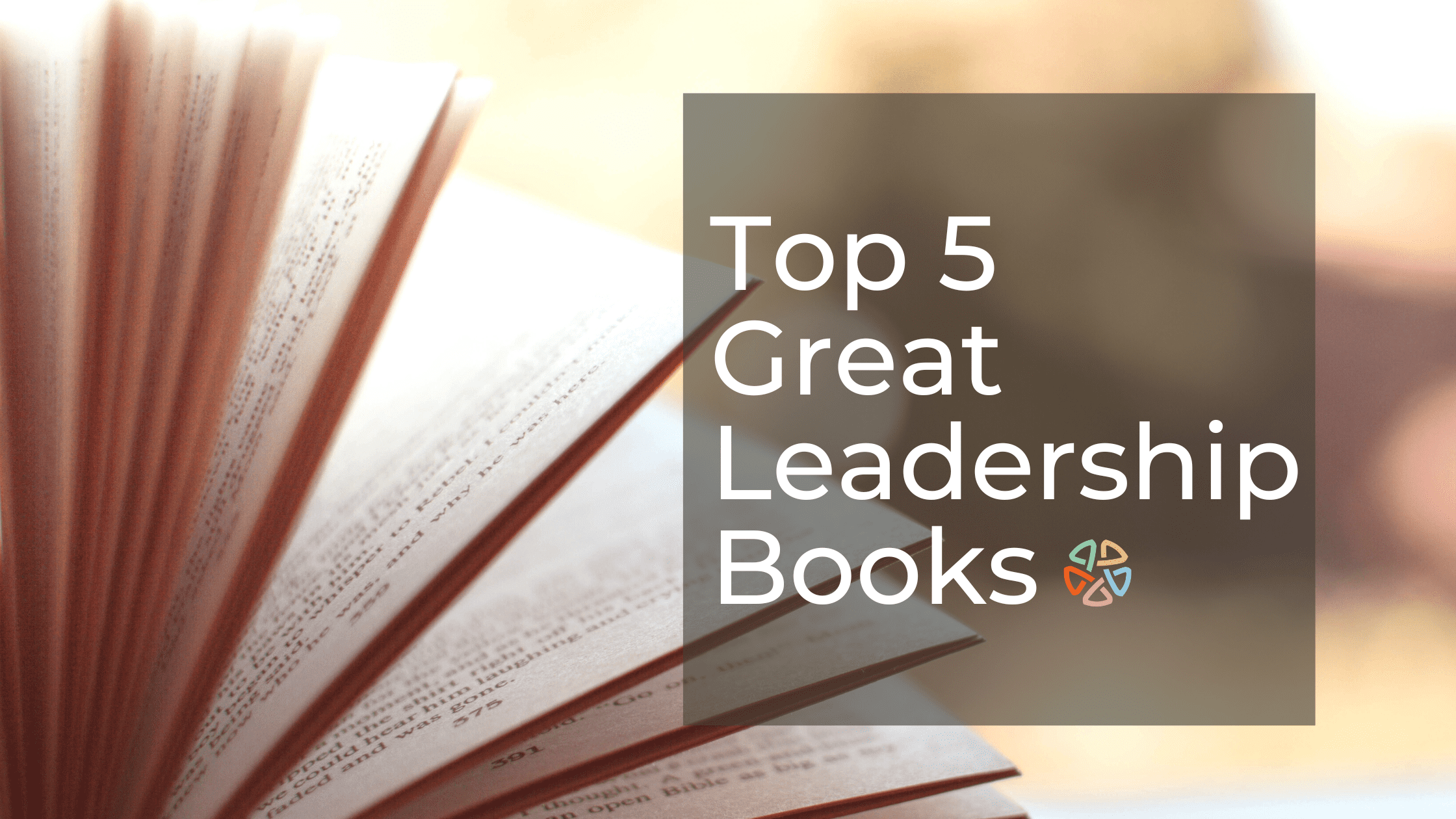 Reading fosters empathy and critical thinking — two qualities that are essential in a good leader. It's no wonder, then, that being an avid reader and an effective leader are often two things that intersect. Barack Obama reportedly read for an hour every night at the White House, and to this day releases his favorite reads yearly. Bill Gates, meanwhile, is reported to read at an incredible speed of 150 pages an hour.
If you're trying to cultivate your leadership skills through books, there are tons out there written by experienced leaders around the world who have provided insight into how they've reached their achievements. Here are five books that can help you.
Click on the books to find out more!
'Leaders Eat Last: Why Some Teams Pull together and Others Don't'
by Simon Sinek
'Leaders Eat Last' is a book on getting people to work behind your organizational ideas. In it, Simon Sinek emphasizes creating a safe workspace that fosters a sense of belonging, shared values, and empathy to drive cooperation and problem-solving. He instructs readers on how to bridge gaps between differences in perspectives and backgrounds to motivate positive cooperation. As such, leaders can understand how a supportive environment is critical to productivity and efficiency in the workplace.
'Thinking, Fast and Slow'
by Daniel Kahneman
In 'Thinking, Fast and Slow', Nobel Prize-winning author Daniel Kahneman explains the two systems of thinking. System 1 is oriented towards the more intuitive and emotional, while System 2 is primarily correlated with slow, deliberative, and logical thinking.

Kahneman explains how, for leaders, it's important to overcome the tendency to default to intuitive biases and behaviors. Instead, he asserts that slow thinking will allow you to bypass cognitive faults in the thinking process that often lead to faulty decisions in the workplace.
'Business Adventures: Twelve Classic Tales from The World of Wall Street'
by John Brooks
'Business Adventures' chronicles twelve narrative-like Wall Street stories full of business insights. Though published in 1969, its timelessness has appealed to renowned leaders like Warren Buffet who have a shared love for it.

Brooks imbues each story with intrigue and drama, leaving the reader free to form their own assessments of the case. He lays down events and narrates their intricacies and complications, showing leaders how moments like these can be defining — and how to overcome them.
'Multipliers: How the Best Leaders Make Everyone Smarter'
by Liz Wiseman and Greg McKeown
In this book, the authors cleverly use the image of "multipliers" — leaders who use their own skills to amplify their own team's skillset. It's a masterclass in unlocking your team's potential so you can raise their performance overall. Ultimately, Liz Wiseman and Greg McKeown's message is that the best leader isn't necessarily the most capable. Instead, the best leader is the one who can get everyone to work better and smarter together, which the book teaches you how to do.


As a leader, you'll need to be prepared for every possible scenario. Fortunately, books are a gateway to every insight you could ever need as a leader. By reading from those who've already succeeded, you can learn more about how to best conduct yourself and your team to reach your goals.

If you're running a startup, you can also check out our article 'Read to Increase Your Success in Startup Industry' to see which books can help you!
'How to Win Friends and Influence People'
by Dale Carnegie
Daniel Carnegie was born the son of a farmer and went on to become a bestselling author, lecturer, actor, and the founder of the Dale Carnegie Institute. His book, 'How to Win Friends and Influence People', shares how building genuine relationships and facilitating sincere interactions will attract good people to work with you.

The book's advice remains as relevant today as it ever has been. In order to work with a team, we have to develop a sincere interest in their wellbeing and ideas. For leaders, this can become the foundation for forming genuine connections within your team to achieve greater heights together.
Article written by Rita Janice
Exclusively submitted to clubglobals.com