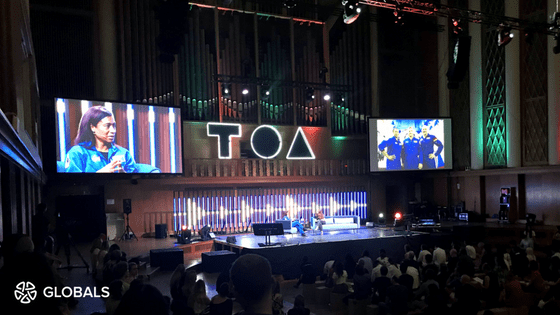 Last week the 7th edition of Tech Open Air took place in Berlin. TOA is an interdisciplinary festival with over 20.000 attendees, 200+ satellite events, 200+ speakers and more than 1.200 Founders/CEOs making it Europe's most noteworthy technology festival.
This year definitely lived up to the hype of the previous years, and we can't wait to share our highlights from the event as well as interviews with some of the biggest game changers in the Tech industry including CEO's and Founders of some of the most influential companies and successful startups in the industry!
TOA took place from 19-22 June and each day was filled with exciting content from inspiring speakers and innovative creators! In addition to this, we also made our mark at the tech-fuelled event as GLOBALS was honoured to be selected as a TOA community partner again this year.
AiRelo - Smart City Registration
AiRelo – Smart City Registration also made its debut at TOA this year in the StartUp Alley, in order to not only introduce the technology to tech enthusiasts but also to connect with potential partners and investors. It's safe to say that the event was a success for AiRelo and we can't wait to see what the near future has in store for the savvy chatbot!
Last but not least, is GLOBALS TV. If you attended TOA this year then you can't have missed us! The GLOBALS TV team was busy running around Funkhaus interviewing the most exciting thought leaders from the worlds of art, tech and science. It was fascinating hearing about their newest ventures as well as their take on the future of technology and its impact on business and life. Check out some of the best interviews below (check out the rest here):
METRO AG, CEO: Olaf Koch on Digitalization
Knotel, Co-Founder & CEO: Amol Sarva
Prelude Fertility, Founder & Executive Chairman: Martin Varsavsky
RefresherBoxx, CEO: Stefan Chang
Bancor, Co-Founder: Galia Benartzi
Accenture, Innovation Lead: Benjamin Perlzweig on collaboration with startups
Fidor Bank AG, Founder & CEO Matthias Kröner
BCG Digital Ventures, Director of Growth: Amaryllis Liampoti