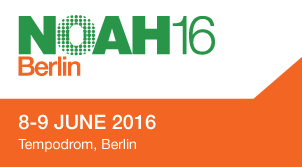 Related Articles
, Events, Startups, #BITS18, Event, festival, Munich, Networking, oktoberfest, startups, 0

---

From 30th September to 2nd October, the renowned...

, AiRelo, Events, AI, AiRelo, berlin, City Registration, City relocation, Expatriates, expats, Munich, NYC, Smart cities, TEP2017, 0

---

On October 10th, TEP Conference 2017 "Smart Urban Future" will have taken place in NYC for seven years in a...

, Events, Expat Guide & Tips, city, cooperate, country, dubai, entrepreneur, entrepreneurship, expert, government, organization, success, successful, Summit, tonyrobbins, wgs, wgs19, worldgovernmentsummit, worldgovsummit, worldgovsummit19, 0

---

Tony Robbins is an entrepreneur, best-selling author, philanthropist, and the nation`s #1 life and business strategist. More than 50 million people...

, Events, Expat Guide & Tips, Uncategorized, berlin, challenges, Germany, Networking, newarrived, newinberlin, vibrantcity, 0

---

Berlin, a cosmopolitan city inhabited by creative people and entrepreneurs Berlin is getting attractive for people from around the globe....

, Club GLOBALS Team / Jobs, Premium Content, Thoughts, Australia, berlin, Club Globals, expats, Germany, inspiration, International, moving, theater, Travel, YouTube, 0

---

Hey everyone, I am doing my internship at Club GLOBALS. My name is Peter and I´m from Cologne, Germany....

, Events, Activities, Event, 0

---

Though certainly not famous as a romantic destination, living in Berlin unearths seemingly endless dates ideas. Whether you've just...