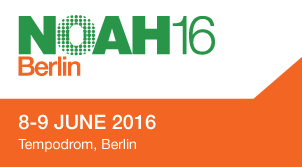 Related Articles
, Events, Expat Guide & Tips, berlin, challenges, Germany, Networking, newarrived, newinberlin, vibrantcity, 0

---

Berlin, a cosmopolitan city inhabited by creative people and entrepreneurs Berlin is getting attractive for people from around the globe....

, AiRelo, Events, Startups, accelerators, AiRelo, Anmeldung, berlin, Chatbots, City Registration, IdNYC, Investors, NewYork, Partners, Registration, startups, STEPNYC, 0

---

From the 11th until 14th of September, AiRelo from GLOBALS was hosted by the German American Chamber of Commerce and...

, Events, Expat Guide & Tips, Expat Interview, Moving Abroad, Partners, Showcase, Startups, Berlin events, Berlin Welcome Day, Partners, 1

---

Berlin Welcome Day 2019 was a very successful day where we helped people settle and Grow in the city.

, Events, Expat Guide & Tips, city, cooperate, country, dubai, entrepreneur, entrepreneurship, expert, government, organization, success, successful, Summit, tonyrobbins, wgs, wgs19, worldgovernmentsummit, worldgovsummit, worldgovsummit19, 0

---

Tony Robbins is an entrepreneur, best-selling author, philanthropist, and the nation`s #1 life and business strategist. More than 50 million people...

, AiRelo, Events, GLOBALS Jobs, Startups, AiRelo, HR, innovation, startup, technology, Zukunft Personal, Zukunft Personal 2018, 0

---

Zukunft Personal returned this year from 11th-13th September 2018 in Cologne, Germany - Europe's largest HR Management fair....

, Events, Partners, berlin, Berlin Startup, Business, Entrepreneurs, Events, Expat, Germany, Globals, International, Investors, start-ups, technology, Work, 0

---

On the 15th of October 2015, we got the opportunity to attend the Growth Company Forum. This event was organized by: AmCham...

, Events, berlin festival, Event, innovation, Networking, startup, tech, 0

---

Last week the 7th edition of Tech Open Air took place in Berlin. TOA is an interdisciplinary festival with...