The Barcelona React Festival has brought together people from all over the world to generate awareness about the future. Over the course of the event, attendees have explored the latest advancements on how to make cities smarter, closer, and more sustainable, as well as the challenges we must overcome in the future.
In this line, the festival opened with an outstanding inspirational talk, some very interesting insights from the Barcelona City authorities, and during the day, great speakers shared their thoughts on how cities can be designed to be more sustainable, resilient, and inclusive. One of the main themes was the transformation of Barcelona by 2030, discussing how the city is evolving into a diverse economy, creating new opportunities for its residents. The focus was on developing a human-centric city with global ambition, where people can invest, live, and work.
Another key topic was new forms of leadership. As Barcelona evolves, it will require leaders who can inspire and motivate others to drive change. Speakers discussed the qualities that effective leaders possess and how they can be developed. They also talked about the role of technology in creating smarter cities and improving the quality of life for residents. During the day, attendees had the chance to network with other professionals in the industry, sharing ideas and experiences.
We attended the React festival on Tuesday the 28th of March, and it was fascinating to learn about the cities of the future and new forms of leadership. The festival has been a great success, bringing together an enthusiastic and diverse community to explore the future of European cities.
Interestingly, according to a report by the Cambra de Comerç de Barcelona, the city's economy is projected to continue growing in the coming years, with an estimated 1.9% increase in GDP in 2022. The report highlights the importance of innovation, digitalization, and sustainability in driving economic growth in Barcelona. You can read more about it through this link.
Today, 30th of March, will be the last day of the three-day festival.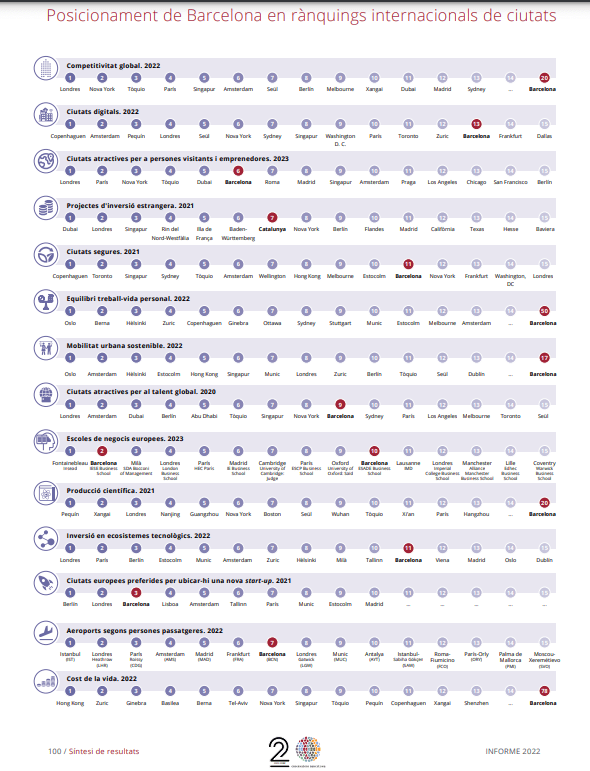 If you want to take a look at the talent map, you can use this link! You can find some cool information about the behaviour of Barcelona's talent. the talent map is made in collaboration between Barcelona activa and LinkedIn. Presented by Sara Díaz Roig.