New in the city? Try to Meetup! Do you want to explore 'your new' country or city? Are you...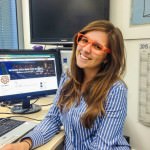 , Expat Guide & Tips, Infographic, Moving Abroad, berlin, entrepreneur, Entrepreneurs, Events, Expat, expats, facts, International, meet, network, Networking, 0
How Expats meet people is an infographic we create, based on the InterNations Expat Survey 2015. Going out there...