Networking Reinvented: GLOBALS Event @Sky Lounge & Live RECAP
This past Thursday marked a night of innovation and inspiration as entrepreneurs from around the globe gathered virtually to discuss an exciting concept: Networking Reinvented. The opening event of the hybrid GLOBALS events series did not disappoint as experts in their respective fields launched into discussions centering around the changing landscape of networking and the trends of modern selling. Playing host and chair to the heated discussions was our very own founder and CEO, Mario Paladini, with moderator Louisa Madders giving warm welcomes to all those attending.
As if there wasn't already enough excitement leading up to the conference, our founder, Mario Paladini, decided to unveil the launching of his brand-new website: mariopaladini.com. In doing so, he exemplified and foreshadowed an extremely relevant practicality on the notion of Networking Reinvented, shifting his very own networking methods to a business boot service. 
The website launch and introduction worked to set the tone and to open the door into engaging discussions as the first panel of the night began.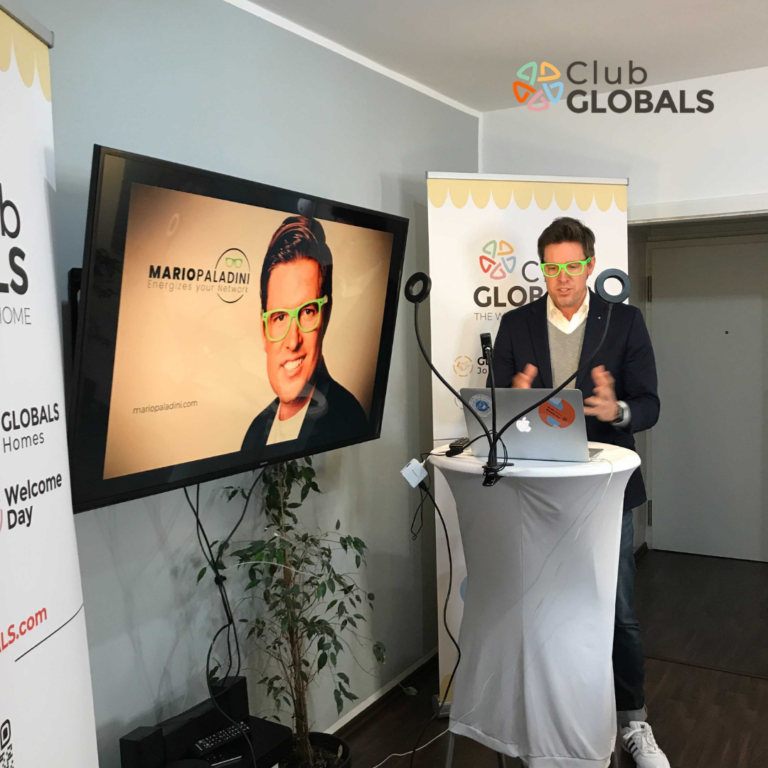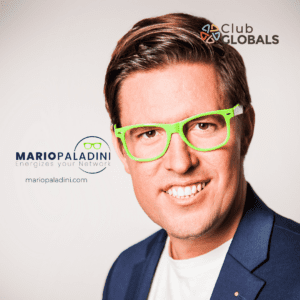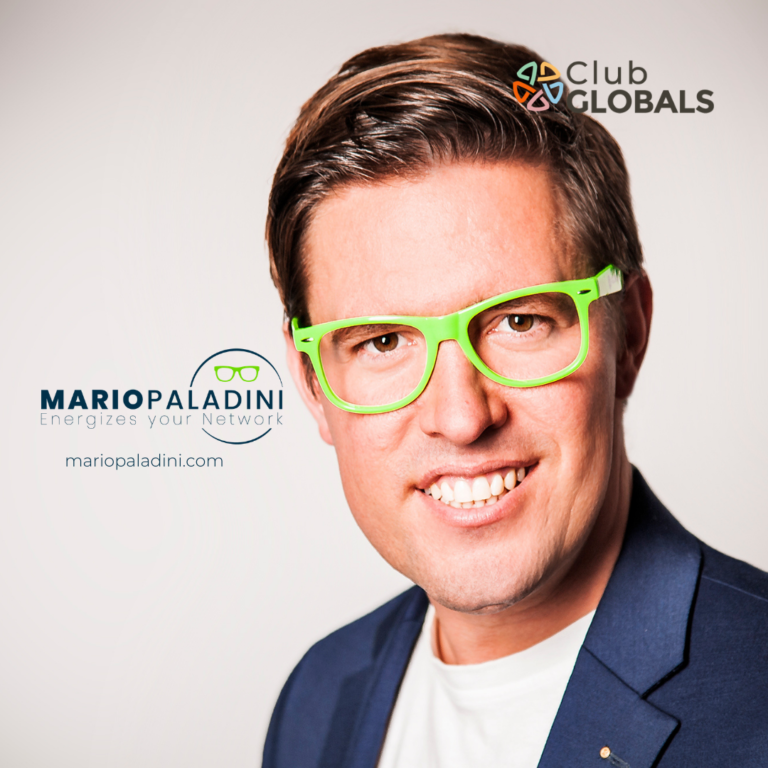 THE FIRST PANEL: NETWORKING
Who better to kick off the first panel centering around Networking Reinvented than Niko Woischnik (Founder, Tech Open Air) and Octavio Pitaluga (Chief Networking Officer, TaqTaq/TEN Clube) joining virtually from the U.S. and Brazil respectively. In house, at the Club GLOBALS Skylounge, were Cem Ergün-Müller (Head of Digital Open Space/Founder, Startupnight), Michael Chaffe (VP, Wolves Summit) and of course, Mario Paladini. Together, the varying ranges of expertise provoked meaningful, stimulating discussion that outlined the prospective new shape that Networking could form. 
It is without question that having an internet presence and the role of technology in networking has been a significant aspect of networking for a long time now. However, the ensuing of the COVID-19 pandemic has only propelled what was already a shift towards a techno-centered approach in the field. This left conference members to discuss the ever-fading role of in-person communication when faced with the pandemic, analyze its role as we move forward, and in essence, evaluate the hybrid-method that they themselves took part in during the evening.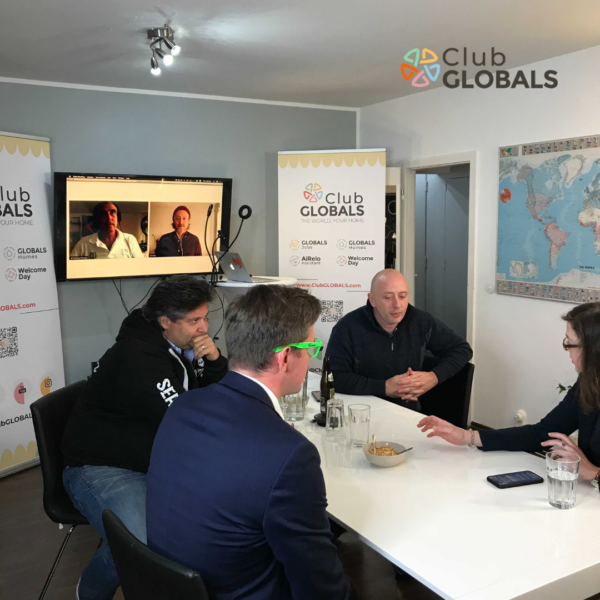 When asked about the hybrid version of Networking, both Chaffe and Ergün-Müller mentioned the two-sided nature of each method. Chaffe acknowledged the importance of "the digital aspects of value creation" while also seeing "small personal gatherings" as integral to the process. Agreeing with his counterpart on the wide range of advantages and disadvantages between the two methods, Ergün-Müller concluded with what he believed as the critical foundation of networking regardless of platform: "(the willingness) to leave your comfort zone and try things out". 
Our own founder was passionate in highlighting technology as a tool to "fast-forward relationships" with Woischnik supporting this notion as he recognized the usefulness of the internet in combating what would have been even more drastic consequences during the pandemic if not for the internet. 
Despite the conversation taking various, insightful turns, the speakers seemed to find common ground in highlighting the core of a hybrid format of networking:
 1). Technology as a powerful and efficient tool 2). The necessity to maintain a personal facet of connecting.
THE SECOND PANEL: MODERN SELLING
As the conversation shifted towards its second leg of Modern Selling, we welcomed with it a new panel joining us globally. Comprising this panel was Ramzi Musa (Head of GB Digital Demand SAP) and Olimpia Hordynski (Founder/CEO, Women in Sales Network) and Mario Paladini. 
The interconnectedness of the topics of the first and second panel was immediately highlighted by Musa as she remarked that "even online, people buy from people and therefore the networking aspect is very important". She then went on to expertly highlight the distinction between what is usually believed to be synonymous terms in Sales and Business Development.
Insightfully, she acknowledges sales as a short-term reaching consequence, whereas the latter is more of a long-term effect. By doing so, Musa sparks the connection between networking and the longevity of a company's success, bringing with it questions of how reinventing one's networking during the new age can prove to be vital. 
Moving forward in the discussions towards the problems being faced in the world of sales, Hordynski clearly outlined the numbers of a long-lasting issue: Gender Equality within Sales. Hordynski acknowledges progress, noting that while females are only comprising 35-40% of the industry, that is much more to show than in years past. However, there is still progress to be made, with a bright spot being that 70% of people asked by Hordynski have stated that there needs to be more women in Sales.
Mario Paladini soon after expertly connected how the current situation of today's pandemic could actually prove advantageous in the progression of gender equality. Paladini indicates the business world's shift towards the virtual office as a movement providing leeway for women to enter the workforce – a promising thought. 
Regardless, the second panel complemented the first in an extremely insightful way, highlighting further the segways into progress being offered in what is a changing Networking landscape.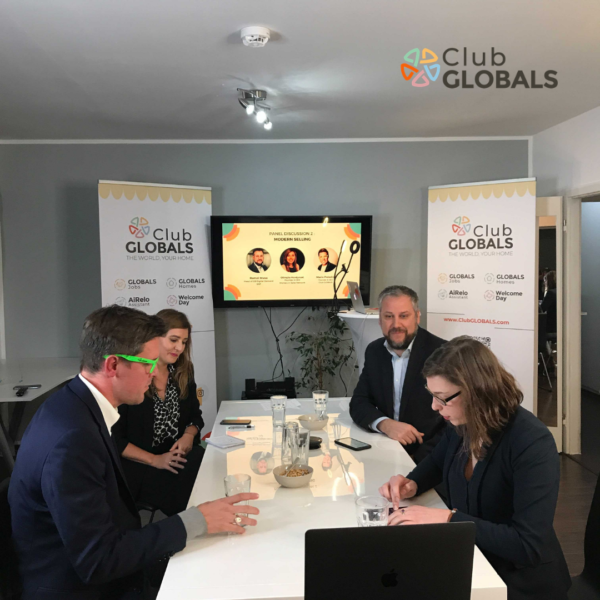 It can be said that there is little better of a way to wrap up a conference on the theory of reinventing networking than to carve some time for networking ourselves! We brought in some real fun in the form of famous Polish magician Y Dzięgielewski. His phenomenal and lighthearted acts of magic provided the perfect bridge as attendees of the conference transitioned into a time of personal conversation filled with drinks and relaxation.
Also, we had the opportunity to interview three of the speakers at the event. Check the talks at GLOBALS TV on the YouTube channel.
Michael Chaffe Interview for
GLOBALS TV
Olimpia Hordynski Interview for
GLOBALS TV
Ramzi Musa Interview for
GLOBALS TV
With another lovely, thought-provoking night concluded at our Club GLOBALS Skylounge, we would like to thank all those who made it possible. From our sponsors and our speakers, to our virtual and in-person teams, and to the fantastic magician  Dzięgielewski, we have taken one step further in our goal of Networking Reinvention!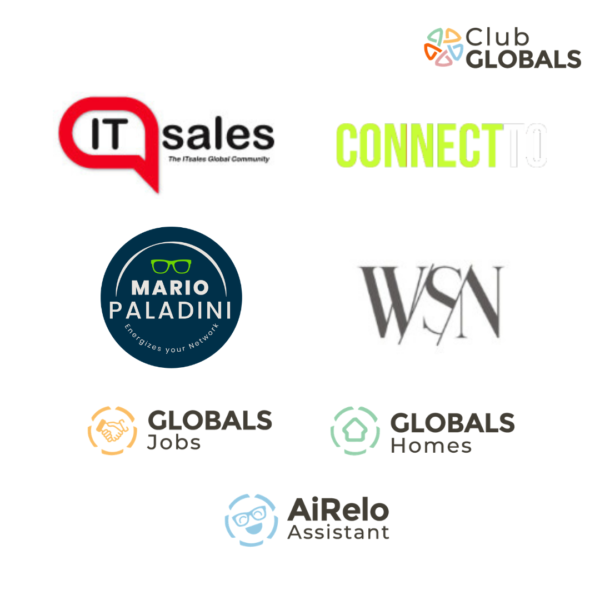 The hybrid series continues to move forward, and quickly too! As soon as November 5th, we at Club GLOBALS will be hosting another event centering on a different contemporary topic with new speakers taking part. Subscribe to our newsletter to know all the details. 
Stay tuned! 
and… What are your networking tips???