14jun
7:00 pm
- 10:00 pm
Barcelona HR Innovation - Startup Culture as Leverage
Best Practices on Culture, Tools, Workplaces, Education, Benefits...
7:00 pm - 10:00 pm CET
Carrer Enric Granados, 62, 08008 Barcelona, SpainH10 Art Gallery
Event Details
Club GLOBALS Barcelona welcomed more than 30 guests to the HR Innovation after a successful event in Berlin. We had a compelling panel discussion on the best practices of startup culture, tools, workplaces, education, etc. We spent the evening networking with innovators, startups, investors, people from corporate and multiplicators.
The event took place in H10 Hotels Art Gallery Barcelona. We enjoyed indoor area with bar as well as terrace.
Program:
19:00 Registration & Warming Up
19:45 Welcome & Intro

20:15 Panel "Innovation in HR – Startup Culture as Leverage"

20:45 Networking
21:30 Tombola with special HR offers
22:00 The End
CONNECTING  Entrepreneurs with Business Partners – B2B Matchmaking
KNOWLEDGE TRANSFER From Senior High-Level International Speakers
ENJOY an evening with like-minded guests
---
Cover Charge:
Includes Program and Special Offers
Time
(Tuesday) 7:00 pm - 10:00 pm CET
Location
H10 Art Gallery
Carrer Enric Granados, 62, 08008 Barcelona, Spain
Organizer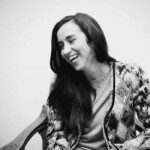 Miriam Bergmann mail@clubglobals.com
H10 Art GalleryCarrer Enric Granados, 62, 08008 Barcelona, Spain