04sep7:00 pmFeaturedClub GLOBALS Berlin 4 Sept Event @FELIX ClubRestaurantFrom Expat to Local.7:00 pm FELIX Club, 72 Behrenstraße Berlin, Berlin 10117 DE
Event Details

Thank you all who joined us for the Club GLOBALS event at FELIX Club! It was a great evening with more than a hundred internationals gathered in one of Berlin's finest clubs. We introduced our brand new app prototype which the attendees could test right at the spot. Our event partners did a very successful two-minutes pitch each: The Urban Sports Club, Bliu Bliu, One Spark and Berlin Start Up Guide. Moreover, a lucky GLOBALS member became a happy owner of a tablet! The event ended with an all night long celebration. Looking forward to see you next month!

Check out the Event Pictures on Facebook!


WordPress database error: [Unknown column 'gowp_rt_rtm_media.0' in 'where clause']
SELECT count(*) FROM gowp_rt_rtm_media where 2=2 AND gowp_rt_rtm_media.0 = '</p>' AND gowp_rt_rtm_media.1 = '<p>global=\"true\"' AND gowp_rt_rtm_media.album_id = '4858' AND gowp_rt_rtm_media.context_id = '4485' AND gowp_rt_rtm_media.context = 'ajde_events' AND gowp_rt_rtm_media.media_type IN ('music','video','photo') AND (gowp_rt_rtm_media.privacy is NULL OR gowp_rt_rtm_media.privacy=0)

WordPress database error: [Unknown column 'gowp_rt_rtm_media.0' in 'where clause']
SELECT gowp_rt_rtm_media.* FROM gowp_rt_rtm_media where 2=2 AND gowp_rt_rtm_media.0 = '</p>' AND gowp_rt_rtm_media.1 = '<p>global=\"true\"' AND gowp_rt_rtm_media.album_id = '4858' AND gowp_rt_rtm_media.context_id = '4485' AND gowp_rt_rtm_media.context = 'ajde_events' AND gowp_rt_rtm_media.media_type IN ('music','video','photo') AND (gowp_rt_rtm_media.privacy is NULL OR gowp_rt_rtm_media.privacy=0) ORDER BY gowp_rt_rtm_media.media_id desc LIMIT 0,10
Please login
You need to be logged in to upload Media or to create Album.
Click HERE to login.
Oops !! There's no media found for the request !!
Join Club GLOBALS for our September Event at
FELIX ClubRestaurant
from Adlon Holding! Enjoy welcome drink, snacks & Happy Hour until 10pm, while listening to 80is/90is/ RocK/House/best off BlackVibes mixed with all time Favorites and connecting with likeminded individuals in an international atmosphere.
Program:
19:00: Registration & Warm up Networking
20:00: Intro to Solutioners & Partners
20:45: Try out our new Club GLOBALS App Prototype and win a Tablet
20:30: Networking
22:00: After-event Party
This event is great for:
Newly arrived people looking for English-speaking help while settling in Berlin.
Connecting to other like-minded internationals in Berlin looking for special offers.
Professionals who have their own solution to offer.
Looking forward to welcoming you and your international friends!
Mario – GLOBALS Diplomat Berlin
From Expat to Local. Connecting Globals & Business
Event Partners
Location

FELIX Club

72 Behrenstraße Berlin, Berlin 10117 DE
Organizer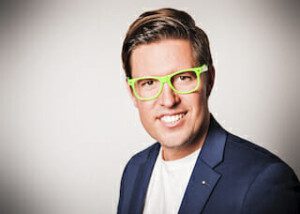 FELIX Club72 Behrenstraße Berlin, Berlin 10117 DE