27aug7:30 pm11:00 pmBarcelona Solutioners (Service Providers) 1st Event @The Serras TerraceClub GLOBALS opens its doors to partners in Barcelona! 7:30 pm - 11:00 pm CET The Serras Hotel Barcelona, Passeig de Colom, 9 08002 Barcelona Spain
RSVP to event
Yes (40)No (3)Maybe (2)Change RSVP
Who is coming to the event
KZKZDVKTASgpJPAPMPVMSMSMRLKLMLekAFRDSDscABIBtbCBFAPA
Make sure to RSVP to save your place!
Event Details

Event Report

These pictures can tell better than us how amazing this night was. We are thankful with all the attendants to join us and be part of our 1st event to officially open our doors to partners in Barcelona.

It was a pleasure to share with you this evening; We know this is just the beginning !

Club GLOBALS cordially invites selected partners and service providers who support the growing number of expats and global entrepreneurs in Barcelona for networking, having a drink and snacks.

@ The Serras Terrace, 27 August – 7:30 pm.

[TS-VCSC-Youtube content_youtube="https://www.youtube.com/watch?v=OsBiPiK2tE4″]

This Event will take place at The Rooftop:

The Serras, by contrast, has a beautiful rooftop overlooking the marina with a small pool and an informal bar, serving drinks and a selection of sharing plates, including ceviche. (With Pool & sunbeds)

This is an exclusive networking event for our potential Barcelona Solutioners, where we will share our Globals vision and our projects for the future in Barcelona.
Time

(Thursday) 7:30 pm - 11:00 pm CET
Location

The Serras Hotel Barcelona

Passeig de Colom, 9 08002 Barcelona Spain
Organizer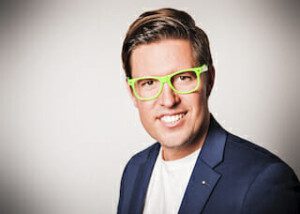 The Serras Hotel BarcelonaPasseig de Colom, 9 08002 Barcelona Spain