Club GLOBALS & e-Residency Presents
Global Growth Forum
an evening of inspiration and networking
VALENCIA
Are you ready for VDS+? This event is a proud official side feature of the Valencia Digital Summit 2023. 
Dive into an immersive networking experience inside VDS designed to connect the dots between local innovation and global markets.
Engage, Connect, and Collaborate with industry leaders and prepare to expand your business.
18.00 hs
Opening
 A warm welcome, an insight into Club GLOBALS' vision, and a nod to our esteemed collaborators.
Aticco Spotlight
 Dive deep into the initiatives and explore collaboration opportunities with the most fast-growing hub in Spain.
E-Residency Gateway
 Discover the power of E-Residency, hear success tales, and engage in enlightening discussions.
 Open Mic of Collaboration
 A platform for startups to voice their aspirations and for collaborators to find their match.
19.00 hs
Networking Hour
 Mingle, connect, and lay the foundation for future collaborations.
20.30 hs
e-Residency Connect
A private gathering held by e-Residency, exclusive for attendees to continue the conversations in a relaxed setting with drinks and snacks.
Transform your Work, Life, and Growth with Aticco Ecosystem
Aticco is an innovative ecosystem for entrepreneurs, startups, and companies, dedicated to connecting individuals and projects to foster growth. They add layers of value to their community by building connections, promoting opportunity creation, and offering the flexibility that modern societies demand.
Their brands, Aticco Workspace, Aticco Living, AticcoLab, and Aticco Ventures, champion disruptive Work&Life models.
Aticco's mission revolves around promoting innovation, collaboration, and enjoyment, all with the aim of making a positive impact on the lives of individuals and organizations.
Scale your business abroad with the simplicity of a digital government
E-residency is a program offered by the Estonian government, which allows non-Estonian residents to establish and manage an EU-based company online.
According to Dealroom's latest report European VC Pulse Check H1 2022, with $750+ M venture capital raised in the first half of 2022, Estonia remains the European leader in VC investments per capita.
The presenters will be discussing the advantages of e-residency and how it can help you navigate the legal and tax complexities of doing business internationally in the context of Estonia's thriving startup ecosystem. You will have the opportunity to learn, ask questions, and network with e-Residency experts.
🤝 Why Attend?
Global Reach: Explore avenues to access international markets and expand your horizons.
Trust Building: Forge meaningful relationships with international partners and collaborators.
Spotlight on Innovation: Showcase your groundbreaking ideas to a global audience, amplifying your impact.
🌟 Partnerships That Empower:
Collaborate with Local Innovation Hubs driving change.
Engage with International Business Chambers opening doors to global markets.
Connect with Renowned Startups and Trusted Global Entities that are shaping the future.
🎯 Who Should Attend?
Entrepreneurs eager to make their mark on the global stage.
Startups with a vision for international growth.
Investors scouting for lucrative cross-border ventures.
Professionals keen on forging international collaborations.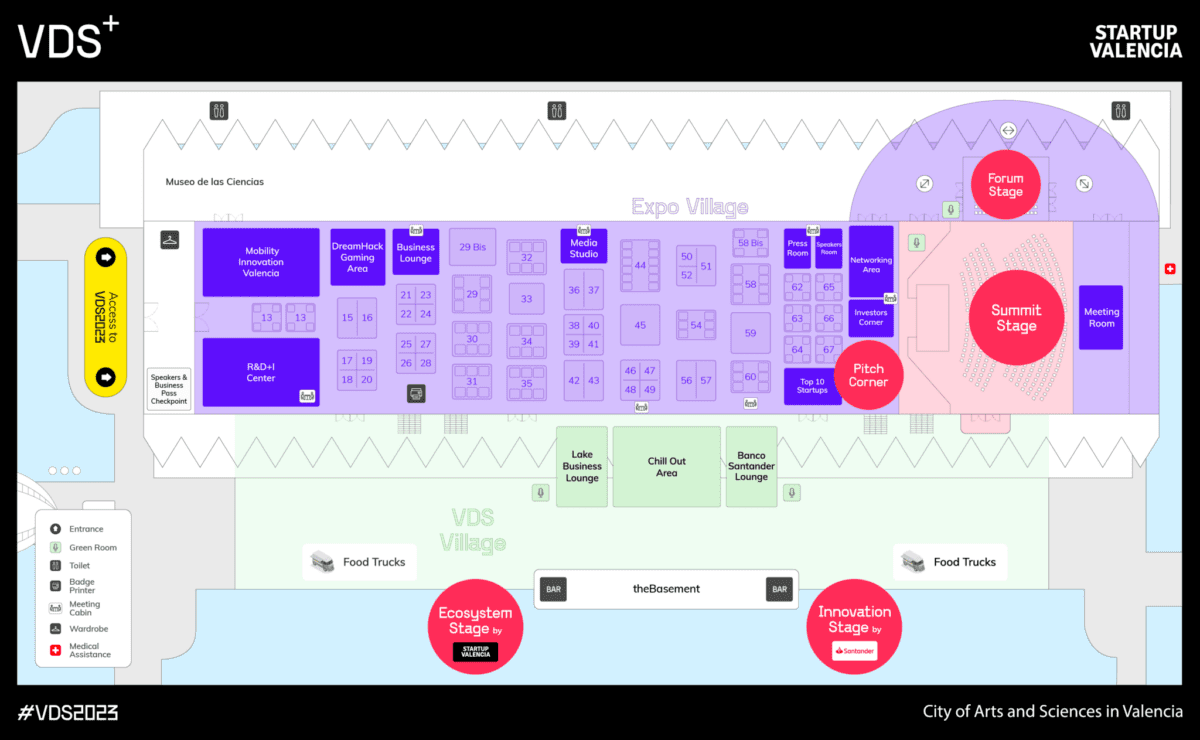 Location: Forum Stage – Valencia Digital Summit 23
Thursday, 26.10.2023, 18:00 hs
Summary
The Global growth Forum is designed to be a transformative experience focusing on the power of internationalization and global partnership. It aims to connect local hubs in Malaga, Valencia, and Barcelona with International entities, emphasizing networking, access to global markets, and building trust with partners abroad. The event will serve as a catalyst for fostering international collaborations, enabling local innovations to reach global platforms, and creating a synergy between local and international stakeholders.
Scale to global market
Featured Speakers
Open Mic to showcase your project
Food & drinks
Networking Party
Want to attend but don't have tickets to VDS? Don't worry, we've got you covered!
All attendants have Free tickets for VDS available.
🔗 Get your tickets now and be a part of this transformative journey
Join us for FREE in an event that promises not just connections, but collaborations that can redefine the future. Let's co-create opportunities, foster trust, and shape a global narrative together.