15mar9:55 amFeaturedStartups Meet Global Players at CeBIT 2016From Local to Global - When is the right moment to go global? 9:55 am CET CeBIT
RSVP to event
Yes (14)No (2)Maybe (0)Change RSVP
Make sure to RSVP to save your place!
Event Details

We cordially invite our members with a FREE ticket for CeBIT to join the "Go International Summit 2016" Go Global for Startups made easy. Is about internationalization of startups and will take place on the corporate stage (main stage) in hall 11. Where our CEO, Mario Paladini will join the panel Discussion on
From local to global  – When is the right moment to go global?
[TS_VCSC_Icon_Flat_Button button_style="ts-color-button-orange-flat" button_text="Become a Member for FREE to RSVP and access a complimentary CeBIT Ticket & Shuttle Code!" link="url:http%3A%2F%2Fclubglobals.com%2Fmembership||"]
Program:
9:55: Opening Go International Summit
10:00: Keynote: Günter Oettinger – Commissioner EU Commission
10:30: Panel: Scaling up in Europe
11:20: Panel: Risk financing for Startups and innovative small firms in Europe
12:10: Keynote: The 4th Industrial Revolution
12:30: Presentation: Go Global for startups made easy
12:45 – 13:15:  Lunch Break:
13:15: Fireside Chat: Scaling first in Europe vs entering the US market – Best cases for European start-ups?
14:00: Club GLOBALS Premium Members and Solutioners Get Together at Special Lounge – SCALE11
15:30: Panel: From Local To Global – when is the right moment to go global? with Mario Paladini
Some Speakers
---
CONNECTING  Entrepreneurs with Business Partners – B2B Matchmaking

KNOWLEDGE TRANSFER From Senior High-Level International Speakers

ENJOY a day with like-minded guests
---
Cover Charge:

Includes Free Shuttle from and back to Berlin with Coffee and Breakfast, Access to CeBIT, Program and Get Together. 
---
CeBIT in a nutshell

One of the world's largest Innovation & IT events:
221,000 professional visitors from more than 100 countries
3,500 international journalists
3300 'old economy' exhibitors from more than 70 countries
250 international investors
40+ conferences
200 speakers
1,000 hours of conferences, forums and workshops, transferring knowledge and experience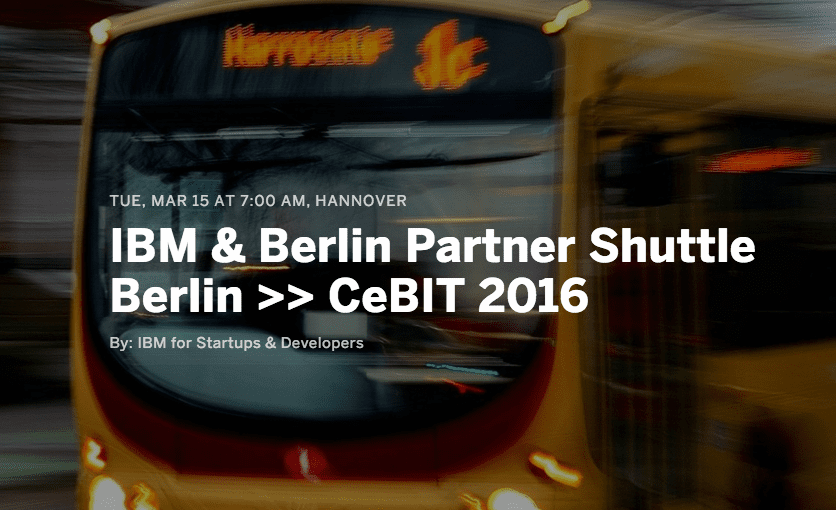 [TS_VCSC_Icon_Flat_Button button_style="ts-color-button-orange-flat" button_text="Become a Member for FREE to RSVP and access a complimentary CeBIT Ticket & Shuttle Code!" link="url:http%3A%2F%2Fclubglobals.com%2Fmembership||"]
Time

(Tuesday) 9:55 am CET
Organizer