21sep5:45 pm10:00 pmFeaturedThe Future of Housing and Living – Second EditionInnovation in Housing, Living and Urban Lifestyle5:45 pm - 10:00 pm CET Ermelerhaus Art'Otel, Wallstrasse 70, 10179 Berlin
Event Details

Club GLOBALS organized The Future Of Housing And Living – Second Edition with two panels discussions on the recent trends in the fields of housing and urban living.

[TS-VCSC-Youtube content_youtube="https://youtu.be/_zH5YuldeGU"]

"The Future of Real Estate in Berlin" panel discussed Berlin's real estate market, how it developed and the many challenges it is facing today. Also,  the coming up concept of coliving.

"Innovation in Urban Living, Lifestyle and Design" panel discussed how technology and the Internet of Things are increasingly shaping our way of living. Moreover, we will discuss trends in health and lifestyle.
The event took place at the Ermelerhaus & Art´Otel in Berlin-Mitte which offers a combination of history, great art and contemporary design. The amazing team of Art'Otel's Upside Down Bar provided us with drinks, finger food and snacks that will keep us networking with tech enthusiasts, innovators and investors, among many more.
The Future of Housing & Living Program:
17:45 Registration & Warming Up
18:30: Welcome & Intro
             Panel 1: "The Future of Real Estate in Berlin"

             Panel 2: "Innovation in Urban Living, Lifestyle and Design"

19:45: Networking
20:30: Tombola with special offers to try
22:00: The End
CONNECTING  Entrepreneurs with Business Partners – B2B Matchmaking

KNOWLEDGE TRANSFER From Senior High-Level International Speakers

ENJOY an evening with like-minded guests
---
Cover Charge:
Includes Program, Snacks & Drinks, and Special Offers
Speakers
Check out the live streaming of the event!
Partners
Offering an innovative housing, living or lifestyle solution? Join as a partner, contact us.
Time

(Wednesday) 5:45 pm - 10:00 pm CET
Location

Ermelerhaus Art'Otel

Wallstrasse 70, 10179 Berlin
Organizer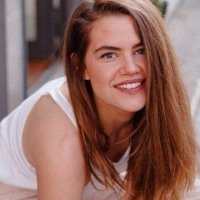 Ermelerhaus Art'OtelWallstrasse 70, 10179 Berlin